ARTWORKS
Alcune delle mie opere.
Biografia
50 anni di carriera
"L'Arte vive per sempre"
Carlo Fantauzzi, nato ad Arpino (Frosinone) il 4 ottobre 1950, è rimasto sordo all'età di tre anni. Autodidatta ha iniziato la sua carriera nel 1968 vendendo tele a Piazza Navona (Roma). Dal 1970 partecipa alla vita artistica nazionale presenziando ad oltre 460 concorsi e rassegne dove si aggiudica numerosi primi premi e premi acquisto, dato il largo favore che il pubblico gli riserva. Anche la critica militante si esprime con favorevoli consensi e gli attribuisce premi importanti. Sono moltissime (più di 370) le mostre personali che allestisce con grande successo. Sue opere sono in collezioni pubbliche e private in Italia ed all'estero.
In his artworks Carlo define an amazing passion of painting from more than 50 years. We really love his artworks because we believe that Art lives forever. Tom Gillepsie Canada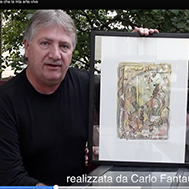 "Il caos è Fantauzzi, io sono il caos, voi siete il caos... siamo tutti Fantauzzi."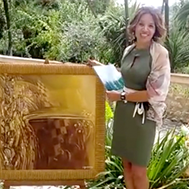 La semplicità con cui il Maestro Fantauzzi esprime il concetto di famiglia nelle sue opere, è veramente unico.